Own A Piece Of The Civil War
History buffs, relic hunters, and metal detector enthusiasts, lend me your ears! Now is your chance to own a piece of battlefield, upon which was fought the 4th bloodiest battle in the Civil War. EXIT Cornerstone Realty, based in Culpeper, Virginia, now has a land listing located just a few hundred feet away from the Battle of the Wilderness state park. As a history major, I feel obligated to write about the significance of this location.
EXIT Realty: the SMART Choice
The Battle of Wilderness was fought from May 5-7, 1864 and was the first battle of newly appointed Union commander, Ulysses S Grant's, Overland Campaign. It is also the first time that Grant met the legendary General Robert E Lee on the battlefield. If one were to walk the property, they would find just how difficult it must have been to conduct any tactical fighting their whatsoever. The forest is thick with trees and underbrush, terrain in which Grant tried to move quickly through in order to attack Lee. The opposing forces met in these thick forests on May 5th. It is fascinating to know that Confederate Lt Gen. A.P. Hill's Third Corps marched right past the property and met Union picket lines only a few hundred feet up the road!
I have marked the general area of my listing, 14401 Park Farms Lane, with a highlighted blue X on the map of the May 5th troop movements:
May 5th Troop Movements
The fighting was extrememely fierce in those thick, sweltering woods and lasted into the night. The first day ended in a draw as troops simply could not carry on in the dark. At dawn, on May 6th, Union General Hancock attacked and pushed A. P. Hill's men back down Orange Plank Road, back through the property at Park Farms Lane. For a moment, it looked as though Hancock would prevail. Driving Hill's corps back through the thick brush in utter confusion. Luckily, for Hill's corps, the 1st Corps of General Longstreet arrived just in time to prevent the collapse of the Confederate's right flank. Longstreet pushed Hancock back up Orange Plank Road until momentum was lost when he was wounded by his own men, incidentially just 4 miles from where his comrade Stonewall Jackson fell to friendly fire one year before.
The Wounding of Longstreet
The fighting lasted into the night once more until neither side could see. After surviving the night, Grant was faced with a decision: continue attacking a bolstering Confederate force, or withdraw to better ground. Grant chose to maneuver and the Union army marched down Brock Road to take the crossroads at the Spotsylvania County Courthouse where the bloodiest battle of Grant's Overland Campaign ensued. It's hard to say who emerged victor after those three bloody days. The Confederate forces did tactically beat the Union, inflicting the higher numerical casualties upon them. However, the Union gained victory as well in the fact that they had destroyed a higher percentage of the smaller Confederate army. In the end, historians concur that the Battle of the Wilderness ended in a draw.
The Battle of Wilderness
152 Years later, you can now own a part of this historic battlefield. 11401 Park Farms Lane in Locust Grove, VA is 8 beautiful, wooded acres in a prime location just minutes from Fawn Lake and only a few hundred feet from Wilderness Battlefield. Situated on the corner of Park Farms Ln and Orange Plank Rd, this parcel is already perced for you to build a 4 bedroom home! With plenty of signs of game, this lot is potentially a great hunting spot. I actually saw a family of deer when I walked the property for the first time.
8 Acres of Peaceful Forest
Much has changed in the Locust Grove area in the 152 years since that great and terrible battle took place, but 11401 Park Farms Lane has remained untouched in its appearance and despite what occurred there so long ago, I find that it is quite a peaceful spot.
To view this listing, click here. For more information or if you would like to see this home in person, give me, Michael Butters, a call at 540-718-5950 or send me an email at michael@exitcornerstone.com.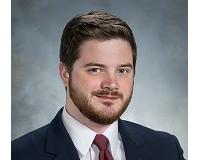 Author:
Michael Butters Jr.
Phone:
540-718-5950
Dated:
August 2nd 2016
Views:
395
About Michael: ...