Getting Your Home Ready To Sell
Getting Your Home Ready to Sell
If you are thinking about selling your house, you are not alone. According to a National Realtors Association study more than 5 million people sold their residence in 2015 alone. WIth all those folks making the choice to sell, how do you make your home stick out amongst all the competition? Well the answer can be cheaper than you think.


Really you should focus on two rooms; the kitchen and the bathroom. Let's start with the kitchen. Most people know that new appliances are a good place to start adding value to a kitchen. Some other ideas that can really distinguish your house from the competition would be backsplash, painted cupboards, and a farm sink. The backsplash can be a cost between $50 and $150 per square foot, but it can really stick out in a buyers mind. You can make the whole kitchen pop. If you are repainting be sure to match things together and really make it pop. The trending kitchen colors are steel blue and grays. You can complement the blue with white painted cabinets. Additionally, a new trend is the farm sink. There are not many homes in the Culpeper area that have the farm sink and it is a new trendy item. The cost is relatively low for an item that could set your home apart from the rest.
The bathroom is another area that can really increase home value. Again buyers are liking the blue and gray colors for the bathroom as well. Additionally buyers are looking for storage and counter space. Adding new cabinets and quartz or granite countertops can really appeal to buyers. If you are really looking to claim top dollar you could even go as far as to do a frameless shower to give an elegant and clean look or heated tiles to add the wow factor.
Other things you can do around the home are pendant lighting. There are great new trending lighting features that can compliment your homes features. If you aren't thinking about doing new features, making sure your essential items are up to date and functional can really bring confidence to buyers. Have your water heater, electrical panel, and furnace serviced and replaced if needed.
And last but not least. Don't forget to have a game plan to market your home. As a real estate agent, it is my prime objective to prepare a marketing strategy to play to the strengths of your home's features.
Check out Rachel Stuart's Video Blog at: https://youtu.be/AJijDh_P-8Y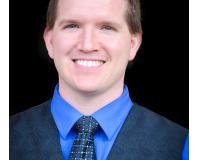 Author:
Curt Stuart
Phone:
540-219-8585
Dated:
February 17th 2018
Views:
294
About Curt: ...